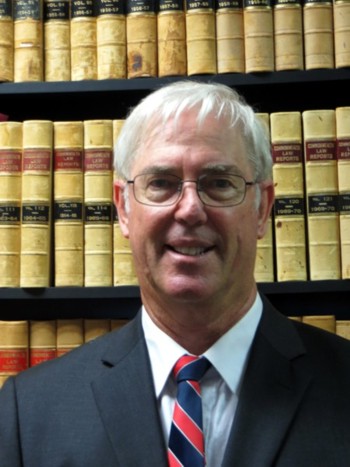 When you need an expert witness...
for bushfire litigation or court applications; Call Roger Fenwick.
Who am I?
Roger Fenwick. I conduct investigations, prepare reports, and give evidence as an expert witness in support of litigation relating to injury, loss or damage caused by bushfires.
Graduated with a degree in Forestry from the ANU, Canberra in 1970.
Employed by ACT Forests/ACT Bush Fire Council, becoming Chief Fire Control Officer.
Employed by Chemonics Industries in the USA, to assist and advise on the use of fire retardants by ground and aerial application.
Employed by CSIRO Fire Research section as part of the Project Aquarius team, investigating aircraft use, high-intensity fire behaviour and fire-fighter physiology.
Chief Fire Control Officer, ACT Bush Fire Council (again).
Consultant.
Professional Indemnity Insurance and Public Liability Insurance
| | |
| --- | --- |
| What do I do? | |
Conduct fire causation and management investigations, prepare reports and give evidence as an expert witness in support of civil action following injury, loss or damage by bushfire. This includes preparing reports on assumed facts supplied, conducting full fire investigations, or work as a 'shadow' expert.
I am based in Hobart Tasmania and operate throughout Australia and overseas. For small jobs, you will probably want someone reasonably local to minimise travelling time and cost overheads. For larger jobs, however, the cost of the overhead component becomes less significant and getting the best possible advice is paramount.
In addition I operate as a bushfire consultant for:-
Development applications:
Provide planning advice and reports for both subdivisions and houses, for individual home-owners, architects, town planners and property developers. These reports are submissions to the approving authorities or certified complying development.
Broad-scale planning:
Provide Fire Management Planning advice and reports for broad-scale application to major land managers including State and Commonwealth government agencies, recommending actions which should provide a reasonable level of fire protection consistent with other client-stipulated management objectives.
What do I charge?
Hourly rate plus expenses (mostly travel) at cost, plus GST. My indicative base hourly rate is currently $150, with a 50% loading for time in Court.